Lose weight, tone up, feel great?
At True, everything is personal to you. Whether you have never trained before, are currently unfit or want to training up a gear - we meet you at your personal starting point.
Book your 1:1 Consultation and let's start your personal journey today.
Want to hear more about our amazing results? Watch our client testimonials below:
Why Choose a
True Coach course?
Why Choose a True Coach Kickstarter?
Always starts with a Free 1:1 consultation so we can tailor a bespoke plan for you

Perfect whether your have never trained before or are an experienced gym goer looking for the next step

Step by step guided nutrition to get you focussed now & build knoweldge

Ongoing 1:1 support, coaching and accountability to stay on track

Runs seamlessly alongside your 1:1 or Shared Personal Training membership

Delivered through our digital platform & in person over 8 weeks

Work with a welcoming & friendly team of experienced coaches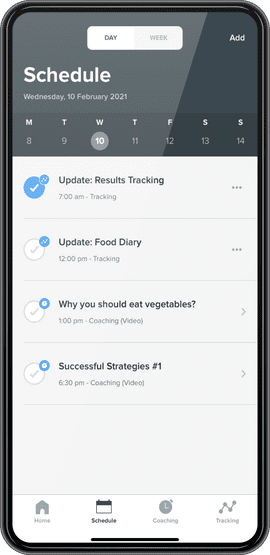 Fat Loss & Lifestyle
You will understand how to lose body fat sustainably through a results-focused 8-week programme, with additional motivation, guidance, and accountability to get you there.