Tone up with Resistance Training and Nutrition Coaching
Want to tone up your body through effective training and nutrition? Toning requires a combination of resistance training to build lean muscle and nutrition coaching to reduce body fat levels. Backed by many years of experience and evidence-based knowledge, our results-focused 8-week course will help you practically implement nutrition and training changes to help you tone up. Get in touch today to speak with our personal trainers.
Customer Quote
"I took part in the 8 week course during lockdown. What a great way to learn some new tips and keep motivated during the last seemingly endless lockdown!The course is easy to follow with pointers and bite size video clips covering diet, effective weight-loss and exercise tips. It was a brilliant refresher and the weekly check ins made sure that I felt accountable. I learnt something new, kept focussed and lost some weight!I'd definitely do another course in the future!"
Course Summary
Maintaining some lean muscle and a "healthy" amount of body fat helps us in so many unexpected ways, not just feeling fitter, stronger and looking 'toned up'. This helps to stave off muscle atrophy, weight gain, injury, disease, and loss of mobility. That's why the NHS recommends that people strength train 2 to 3 times per week.
 Build Lean Muscle and Reduce Body Fat
 A Step-by-Step Guide to Your Nutrition and Training
 One-to-One Attention to Help You Achieve Your Goals
 Informative Coaching to Build Positive and Lasting Habits
 Nutrition Information to Help You Understand and Implement Change
 Feel Motivated, Focused, and in Control of Your Health and Fitness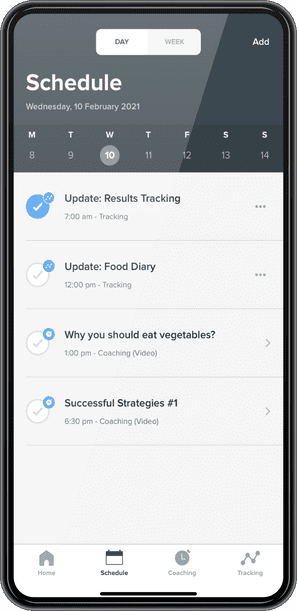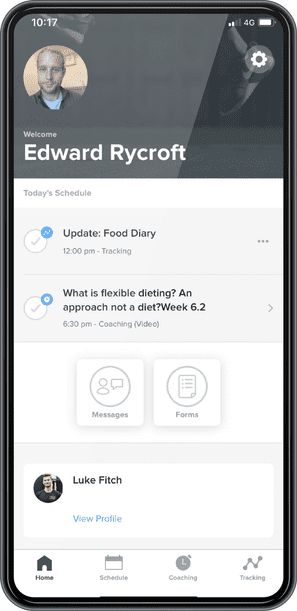 Course Weekly Format
Course Weekly Format
Complete Flexibility around Your Schedule

2 – 3 Weekly Key Videos on Nutrition and Habits from Team True (4 – 7 Minutes Each)

Daily Habit Coaching Videos (1 Minute Each, Perfect for a Coffee Break)

Habit Coaching Reminders and Accountability

Bi-Weekly Catch-up with Our Lead Personal Trainer

Easy-to-Use App with Scheduled Daily and Weekly Checklists